5th Grade News
Our last week before Spring Break! I think everyone is looking forward to a break – and hopefully, the weather will cooperate as well!
The 5th grade finished making their Mercy Kits last Friday. We raised enough money to make 40 kits! Thank you to everyone that either donated items or money for our chapel mission!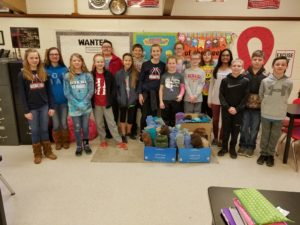 The 5th grade will have an open book test on Ch. 6 in US History on Friday, March 16. Extra credit will still be offered, so take advantage of the opportunity to earn extra points!
Our next Grade Review will be after Spring Break, Friday, March 30.
Memory is posted under "Documents" on Sycamore under "Religion" or posted below on the school website.
Blessings on your week!